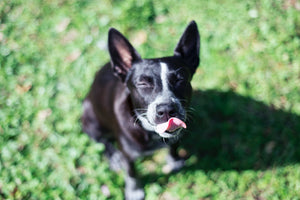 Hello, Dog Lovers!
My name is Kelly Dawson, Owner and Operator of K9 Special Delights. I have a personal passion for rescues. Although I have no issues with responsible breeding, I have been rescuing & fostering dogs for the past 20+ years!
Yes, I have fostered many dogs, preparing them for a new home with training, healthy eating, and love. You can see the fosters I've kept in the About Us page.
I decided to start K9 Special Delights as a business since I am so passionate about my fur baby's and yours! K9 Special Delights is a Female & Veteran owned small business. I am a Disabled Veteran, serving eight years in the Navy before and during 9/11. Thank you for your support for small Veteran owned companies!
Now lets' shop for your fur baby's, because dogs are people too!
Pick up is available for people in the Treasure Valley!
Make sure to choose the pick up option during checkout.
We only use the best ingredients for your fur baby's!
Our ingredients for most cookies and cakes include: whole wheat flour, pumpkin puree, peanut butter, cage-free eggs, apple puree, and special dog-friendly spices.
Our grain free cookies include: almond flour, coconut flour, pumpkin puree, cage-free eggs, coconut oil, special organic dog-friendly spices.
Need Something Custom?
Send us an email at k9.special.delights@gmail.com to get started on your order!